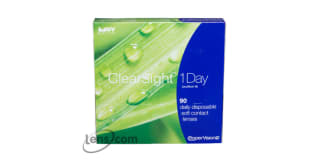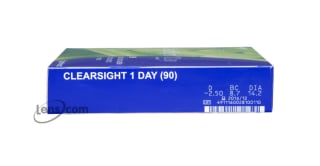 Mediflex 1 Day
3 Month Supply

$43.95

$76.00 You Save $32.05

$38.99 Buy 3+ per eye $76.00 You Save $37.01
Choose Quantity & Enter Prescription for Right and Left Eye
Prescription Information:
OD

right eye

OS

left eye

Brand name

eg. Acuvue

BC / Base Curve

a number between 8.0 and 10.0

DIA / Diameter

a number between 13.0 and 15.0

Power / Sphere / Rx

a number between -20 and +20
In Addition for astigmatic patients:
Cylinder

a number between -4.00 and +4.00

Axis

a number between 0 and 180

Cylinder and Axis are usually separated by a x
For Multifocal, Bifocal lenses or Presbyopia:
"Addition" or "add" is usually preceded by "+" or is listed as "low", "mid" or "high" depending on the lens manufacturer.
MONEY BACK GUARANTEE Complete Details

HASSLE FREE RETURNS Complete Details
Product Information
Whether you're looking for added convenience in a daily wear lens or just want some around for occasional use, Mediflex 1 Day contact lenses by Ocular Sciences keep your eyes comfortable and your vision clear. Whether you suffer from myopia, hyperopia or astigmatism, Mediflex 1 Day lenses assist your eyes in effectively focusing light for a sharper view from the moment you put them on.
A one-day replacement schedule is ideal for allergy sufferers and those who are sensitive to deposit build-up. The short-term lifespan of the lenses eliminates the likelihood of your lenses collecting these irritants, which help promote exceptionally comfortable wear all day. Additionally, this replacement schedule maximizes your convenience by eliminating the need for daily cleaning and storing. Simply apply your Mediflex 1 Day contact lenses before you start your day and toss them once you're ready for bed for hassle-free performance.
Mediflex 1 Day contact lenses are composed of 48 percent ocufilcon B, an advanced polymer material that conforms to the unique shape of your eyes. The remaining portion of the lenses is composed of 52 percent water to hydrate the eyes with incredible moisturizing power. Technologically advanced UV-blocking protection guards the covered portion of your eyes from the damaging effects of the sun's rays.
Product Availability
This item normally ships within 2-4 business days.
Price Comparison
| Our Lowest Price | Retail Price | Your Savings |
| --- | --- | --- |
| $38.99 | $76.00 | $37.01 |
Material Content
48% Polymer (ocufilcon B)