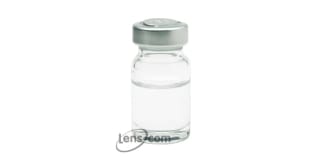 Boston IV
$34.95

$105.00 You Save $70.05

$29.99 Buy 2+ per eye $105.00 You Save $75.01
Choose Quantity & Enter Prescription for Right and Left Eye
Prescription Information:
OD

right eye

OS

left eye

Brand name

eg. Acuvue

BC / Base Curve

a number between 8.0 and 10.0

DIA / Diameter

a number between 13.0 and 15.0

Power / Sphere / Rx

a number between -20 and +20
In Addition for astigmatic patients:
Cylinder

a number between -4.00 and +4.00

Axis

a number between 0 and 180

Cylinder and Axis are usually separated by a x
For Multifocal, Bifocal lenses or Presbyopia:
"Addition" or "add" is usually preceded by "+" or is listed as "low", "mid" or "high" depending on the lens manufacturer.
MONEY BACK GUARANTEE Complete Details

HASSLE FREE RETURNS Complete Details
11 people found the following review helpful:
contacts
I liked the product and timeliness
11 people found the following review helpful:
good boston IV seller
took just one call for first time buyer
12 people found the following review helpful:
My experience
Great product, speedy delivery - a great service, thank you.
11 people found the following review helpful:
Reasonable prices
Is comfortable
11 people found the following review helpful:
Great lenses, great price
I've always used Boston IV and they are comfortable and easy to use.
The Boston IV is the best RGP there is.
The Boston IV is the best RGP there is. This gas permeable lens is so comfortable I couldn't believe it! Its just on a whole other level when compared to other gas permeable contact lenses. I didn't think RGPs were suppose to be this comfortable so it was a very pleasant surprise. Of course I get 20/20 vision with it and I am saving a lot of money but not buying disposable contact lenses anymore!
Boston IV is easy to take care of and comfortable
The Boston IV is the best contact ever! This contact gives me great eyesight, nothing like I have ever experienced before with a contact, gas permeable of disposable! It seems like I'm never buying a new contact lens with this thing. The lens is very durable. its very easy to take care of and super comfortable.
Product Information
If you have sensitive or dry eyes, or have had problems associated with soft contact lenses and are in the market for a quality pair of hard contact lenses, look no further than Boston IV contact lenses. Boston IV contact lenses feature gas permeable technology by Bausch & Lomb to deliver optimum comfort and improved ocular health. Boston IV contact lenses are designed for daily wear, which means that in addition to being healthier and more comfortable than many soft contacts, they're also quite convenient. All of this combined with the low price offered by Lens.com make Boston IV gas permeable contact lenses nearly impossible to resist.
Made from a durable and high-quality polymer known as itafocon B, the lenses are naturally resistant to damage and general wear and tear from day-to-day handling. Each lens features a custom fit with AERCOR lens architecture, which ensures comfort, stability, and a consistently clear outlook from initial insertion to final removal. Boston IV contact lenses can be specially designed to correct a wide range of conditions, including myopia, hyperopia and astigmatism. To correct these and other visual impairments, the lenses come in the following designs: aspheric, bifocal, toric, bi-toric, front toric and back toric.
A patented oxygen permeable material allows your eyes to "breathe" while you're wearing your lenses, which contributes to a more comfortable feeling and creates a whiter, healthier appearance of the eyes. While these lenses are available in clear, they also come tinted in shades of Blue or Electric Blue, which facilitates easier handling and insertion without changing the color of your eyes. If you're looking for contact lenses that feel like they were made just for you, take advantage of the unique fit and performance brought to you by Boston contact lenses.
Lens.com offers Boston IV contact lenses at a better value than you will find anywhere online or in stores—guaranteed. With hassle-free returns, 100% money-back satisfaction, and quick shipping, you can't go wrong with Lens.com.
Product Availability
This item normally ships within 1 - 2 business days.
Price Comparison
| Our Lowest Price | Retail Price | Your Savings |
| --- | --- | --- |
| $29.99 | $105.00 | $75.01 |
Material Content
100% Polymer (itafocon B)