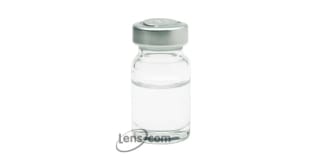 Optimum Extreme
$38.95

$105.00 You Save $66.05

$33.99 Buy 2+ per eye $105.00 You Save $71.01
Choose Quantity & Enter Prescription for Right and Left Eye
Prescription Information:
OD

right eye

OS

left eye

Brand name

eg. Acuvue

BC / Base Curve

a number between 8.0 and 10.0

DIA / Diameter

a number between 13.0 and 15.0

Power / Sphere / Rx

a number between -20 and +20
In Addition for astigmatic patients:
Cylinder

a number between -4.00 and +4.00

Axis

a number between 0 and 180

Cylinder and Axis are usually separated by a x
For Multifocal, Bifocal lenses or Presbyopia:
"Addition" or "add" is usually preceded by "+" or is listed as "low", "mid" or "high" depending on the lens manufacturer.
MONEY BACK GUARANTEE Complete Details

HASSLE FREE RETURNS Complete Details
7 people found the following review helpful:
super service
Excellent product. Fantastic service. Easy to reorder. Value for money. Highly recommended.
Listen to your wife
My wife has worn gas permeable ever since she started wearing contacts and she finally got me to try the Optimum Extreme contact lens and I loved it right away. I was very surprised by how comfortable it was, I didn't think RGPs were suppose to be comfortable but this one definitely was. My sight was better than my other contacts too so I am glad that I tried it out!
Optimum Extreme- impeccable vision
This rgp is awesome! The optimum extreme gas permeable lens gives me the best vision I've ever had. I did not think that such accurate vision correction was possible without eye surgery. Not only is my vision impeccable with this lens it also the first I never feel the lens is in my eye. This is definitely a great product I would highly recommend.
Optimum Extreme - great way to see very clear
I ordered the Optimum Extreme lens and I am really pleased. Optimum Extreme are thin and very comfortable in my eyes.

I have been wearing Gas permeable lenses for 2 years and its a great way to see very clear.


Product Information
The product of years of investment in research and development, Optimum Extreme contact lenses by Contamac U.S. feature a high-performing gas permeable material that provides exceptional comfort. This innovative gas permeable material is specially designed with an extremely high Dk value to deliver high oxygen transmission. By bringing more oxygen to the eye, Optimum Extreme contact lenses promote superior ocular health and a whiter appearance of the sclera.
Optimum Extreme contact lenses are made from a highly durable material called roflufocon D, which withstands damage and ensures a strong, stable fit. Although the lenses donít contain water, they feature an extremely wettable surface that locks in moisture for a hydrating feeling throughout wear. Unlike soft contact lenses, gas permeable lenses are built to last for an extended period of time without developing protein deposits and other irritants. Optimum Extreme contact lenses have a one-year lifespan, which delivers ideal convenience with daily cleaning and storing required in between wear.
In addition to comfort and convenience, Optimum Extreme contact lenses and custom made to fit your prescription. Because of an individualized construction, lens wearers can count on impeccable vision quality for a crystal clear view from day to night.
Product Availability
This item normally ships within 1 - 2 business days.
Price Comparison
| Our Lowest Price | Retail Price | Your Savings |
| --- | --- | --- |
| $33.99 | $105.00 | $71.01 |
Material Content
100% Polymer (roflufocon E)