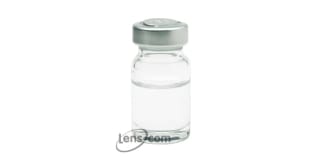 Boston EO
$34.95

$105.00 You Save $70.05

$29.99 Buy 2+ per eye $105.00 You Save $75.01
Choose Quantity & Enter Prescription for Right and Left Eye
Prescription Information:
OD

right eye

OS

left eye

Brand name

eg. Acuvue

BC / Base Curve

a number between 8.0 and 10.0

DIA / Diameter

a number between 13.0 and 15.0

Power / Sphere / Rx

a number between -20 and +20
In Addition for astigmatic patients:
Cylinder

a number between -4.00 and +4.00

Axis

a number between 0 and 180

Cylinder and Axis are usually separated by a x
For Multifocal, Bifocal lenses or Presbyopia:
"Addition" or "add" is usually preceded by "+" or is listed as "low", "mid" or "high" depending on the lens manufacturer.
MONEY BACK GUARANTEE Complete Details

HASSLE FREE RETURNS Complete Details
4 people found the following review helpful:
Excellent manufacturing quality.
Lenses have been manufactured by the highest standards. Thank you lens.com team.
4 people found the following review helpful:
Great Lens and Technology
The best hard lenses I have ever owned.
4 people found the following review helpful:
Boston EO
Arrived very quickly,comfortable, Clarity is great, staff was very knowledgeable and helpful
8 people found the following review helpful:
Gas permeable lens
My gas permeable lens is perfect! Exactly what I ordered. Perfect fit! I will order from Lens.com again. Highly recommend!
8 people found the following review helpful:
Price/quality.
Product is equal in quality as lens purchased from my eye care professional at far less cost.

Also product came in far less time that suggested.

Will certainly order from you when replacements are needed.
8 people found the following review helpful:
One of the contacts sent was defective was lost
I order two contacts at a time and have two sets. I switch them weekly. After wearing the one for a week. I noticed the second one hurt when I first put it in my eye. I tried to let it settle in for several hours but eventually it just spontaneously popped out on its own and was lost. I have not had this issue with your contacts before and have been ordering them for several years at least. So I was disappointed.

Best regards,
Karl


7 people found the following review helpful:
Everything fine!
I use this lens already 20 years may be. Thanks!
7 people found the following review helpful:
Happy customer
Service is fast and has always delivered a quality product. I still wear gas permeable lenses and they are a little hard to find....but not for lens.com!
7 people found the following review helpful:
great fit
great fit right from the start. completely met my expectations. ordered a different color for each eye so I don't mix them up
7 people found the following review helpful:
Product Information
With advances in technology over the decades, gas permeable contact lenses have come a long way. As a matter of fact, they are the optimum choice for lens wearers with complex optical needs or conditions. Polymer Technology's Boston EO is a gas permeable contact lens designed for those with myopia, hyperopia, presbyopia, and astigmatism. Boston EO contact lenses are made entirely from enflufocon B, a strong and durable polymer. Compared with soft contact lenses, Boston EO lenses are resistant to deposits, less likely to house bacteria, and do not contain water.
There are other advantages to wearing hard contact lenses such as Boston EO. They provide superior transmission of oxygen to the eyes, which make them healthier and more comfortable. Because they are rigid, these lenses also retain their shape while blinking, which increases visual clarity, and are much more durable than soft contact lenses. Finally, gas permeable contact lenses are less expensive because of their replacement schedule; if your prescription remains the same, they can be worn for years with the proper care.
Boston contact lenses are highly preferred by lens wearers because they are easy to clean and never dehydrate, so you can enjoy comfortable daily wear with only minimum maintenance necessary. These contact lenses also come with a high-Dk rating of 58, which essentially means that the lenses effectively reduce vascularization (the forming of blood vessels) and your eyes' susceptibility to infection. Every day, you can count on a perfect fit when you wear your Boston contact lenses due to their sophisticated shape and design, which ensure crisper vision and customized coverage. They feature a bi-aspheric back that provides exceptional comfort and adaptation, which is important because eyes must initially adapt to, or break in, hard contact lenses.
Ready to join loyal lens wearers who praise the comfort and clear vision of Boston EO contact lenses? Shop Lens.com for the best customer experience. With hassle-free returns, 100% money-back satisfaction, and quick shipping, you can't go wrong with Lens.com.
Product Availability
This item normally ships within 1 - 2 business days.
Price Comparison
| Our Lowest Price | Retail Price | Your Savings |
| --- | --- | --- |
| $29.99 | $105.00 | $75.01 |
Material Content
100% Polymer (enflufocon B)