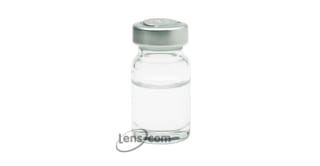 Optimum Extra
$38.95

$105.00 You Save $66.05

$33.99 Buy 2+ per eye $105.00 You Save $71.01
Choose Quantity & Enter Prescription for Right and Left Eye
Prescription Information:
OD

right eye

OS

left eye

Brand name

eg. Acuvue

BC / Base Curve

a number between 8.0 and 10.0

DIA / Diameter

a number between 13.0 and 15.0

Power / Sphere / Rx

a number between -20 and +20
In Addition for astigmatic patients:
Cylinder

a number between -4.00 and +4.00

Axis

a number between 0 and 180

Cylinder and Axis are usually separated by a x
For Multifocal, Bifocal lenses or Presbyopia:
"Addition" or "add" is usually preceded by "+" or is listed as "low", "mid" or "high" depending on the lens manufacturer.
MONEY BACK GUARANTEE Complete Details

HASSLE FREE RETURNS Complete Details
11 people found the following review helpful:
Fast shipping and an excellent product.
The lenses were shipped in about a week(I usually had to wait weeks at my optometrist) and they fit perfectly. I am very happy with this order.
11 people found the following review helpful:
since good eye sight is :life giving, neceessary
Product ID good. .delivery was slow.
Optimum Extra Contact Lenses
I have been wearing the Optimum Extra gas permeable contact lens for about 4 years now and it is great. I would recommend this gas permeable contact lens to anyone who is on the search right now. I have never found a better contact lens so save yourself some time go directly to the Optimum Extra contacts.
Optimum Extra-There really is nothing like it.
I love the idea of an RGP; long lifetime, custom made, but I could never find one that was as good as a disposable contact lens until I tried the Optimum Extra. I have been wearing contacts for 15 years and I've never worn a contact lens like this one. Its is amazingly comfortable and my vision is perfect. There really is nothing like it.
Product Information
Gas Permeable lenses are custom lenses and are specially manufactured to the exact specifications of your prescription. In some cases additional charges may apply if your prescription calls for specialized parameters. These specialized parameters include (but are not limited to) such options as Front, Back, and Bi-Toric Designs.
Lens.com has been providing the exact same contacts as prescribed by your eye doctor since 1995. Take advantage of our discount prices and order your contact lenses today!
Instructions for Ordering Rigid Gas Permeable Lenses:
OPTION #1...
Step 1: Enter your prescription into the drop down above.
Step 2: Click Add to Cart and complete the Checkout Process.
Optional: Once you have completed your order you may fax a copy of your prescription to 1-800-401-1495 to ensure a quick processing time.
OPTION #2…
Step 1: Fax a copy of your order confirmation page and a copy of a valid prescription to 1-800-401-1495.
Step 2: Call Customer Service at 1-800-LENSCOM (1-800-536-7266).
If you have any problems during this process, you can contact our Customer Service Department and they will assist you in completing your order.
Product Availability
This item normally ships within 2-4 business days.
Price Comparison
| Our Lowest Price | Retail Price | Your Savings |
| --- | --- | --- |
| $33.99 | $105.00 | $71.01 |
Material Content
100% Polymer (roflufocon C)