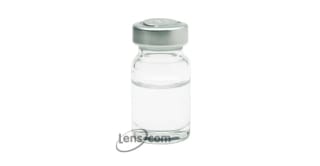 Boston XO2
$34.95

$105.00 You Save $70.05

$29.99 Buy 2+ per eye $105.00 You Save $75.01
Choose Quantity & Enter Prescription for Right and Left Eye
Prescription Information:
OD

right eye

OS

left eye

Brand name

eg. Acuvue

BC / Base Curve

a number between 8.0 and 10.0

DIA / Diameter

a number between 13.0 and 15.0

Power / Sphere / Rx

a number between -20 and +20
In Addition for astigmatic patients:
Cylinder

a number between -4.00 and +4.00

Axis

a number between 0 and 180

Cylinder and Axis are usually separated by a x
For Multifocal, Bifocal lenses or Presbyopia:
"Addition" or "add" is usually preceded by "+" or is listed as "low", "mid" or "high" depending on the lens manufacturer.
MONEY BACK GUARANTEE Complete Details

HASSLE FREE RETURNS Complete Details
3 people found the following review helpful:
Tried and true
I have worn these lens for 40+ Years. Of course I recommend them highly if you wear gas permeable lens.
7 people found the following review helpful:
Boston XO2
Lenses are comfortable. I ordered blue and these do not look blue to me. Maybe a very slight hint of blue.
7 people found the following review helpful:
Great value!
After my eye exam, the office called me and asked if I'd like to order contacts from them. They wanted over $200.00 for the same pair I received from Lens.com for under $90.00 including shipping and handling. The contacts arrived relatively quickly and fit perfectly, I've been using Lens.com for a number of years now and always satisfied.
7 people found the following review helpful:
No more comfortable than EOs
My optometrist has always prescribed Boston EO gas-perms, either because he knows that line well or because my correction needs are high (about 8 diopter plus a 3-diopter astigmatism). But this time, I ignored his choice and selected Boston XO2, and Lens.com kindly obliged. I hoped that XO2s would keep my corneas feeling less irritated by edema on long days at the computer when I'd forget to blink.
Well, they don't. By evening, my eyes feel just as irritated as before.
As for visual acuity, I'm probably seeing distant details as acutely as I did when I wore EOs. Maybe a hair less acutely. But that could be because I'm almost 63.
Next time, I'll go back to EOs or maybe try XO to split the difference.
By the way: In the XO2, the green tint is so light it might as well be colorless...and if I drop it on a carpet, I'll probably never find it. I would guess that all 'green' Boston lenses use this tint.
136 people found the following review helpful:
Amazing!
I have been a long time wearer of this type of contact lens and I have dry eye as well due to meds and doesn't dry out like soft lenses do. They remain moist on eye and provides hyper clear vision correction and are even more comfortable than soft lenses with zero feeling like your soft contacts are suctioned on your eyes. Boston XO2 lenses provides ample oxygen so much that I can wear my lenses quite late into the evening or early morning without any effects of oxygen loss like red irritated eyes. My eyes always stay white even after more than 18+ hours of wear. They are easy to clean and maintain. I highly recommend rgp lenses for those that want a premium contact lens that stays moist, can be worn for long periods, and lasts up to two years.
Boston XO2 feel great.
I play a lot of racquetball so I need a contact lens that won't pop out of my eye. I used to wear weekly disposable lenses and they would always fall out of my eye. Its kind of hard to play racquetball half blind. I discussed this with my doctor and she pointed me towards the Boston XO2 gas permeable contact lens. I haven't had one fall out on me yet and the lens feels great in my eye so I am sold.
"Boston XO2 guarantees crispy, clear vision"
I'm usually hesitant to try new things but these Boston XO2 contacts were worth it. I have never felt anything like them and I never really had any complains about my old lenses but when I tried these the difference was unbelievable. The lens is very comfortable I don't feel in my eyes for a second. The clarity of vision is like nothing I have ever experienced- it is like watch the world in HD. This a great product and I definitely recommend it.
Product Information
Boston XO2 contact lenses are high-quality, high-performance gas permeable contact lenses brought to you with technology by Bausch & Lomb. Manufactured from a premium hyper Dk gas permeable material, these contacts offer superior oxygen transmission for enhanced ocular health and a brighter, whiter appearance of the eyes. This material also facilitates optimum surface wettability, which keeps eyes comfortably moist. With outstanding stability, Boston XO2 contact lenses deliver consistently clear vision without the need for constant adjustments and feature excellent saline absorption. Plus, they're custom made for your exact prescription!
When compared to soft contacts, Boston XO2 contacts are much more resistant to protein deposits because they have 0% water content. In addition, their rigid quality provides improved visual acuity, durability, and handling. With proper cleaning, and care, these gas permeable contact lenses can be worn for a long time, as long as your prescription doesn't change. To maximize convenience, Boston XO2 lenses are available in a variety of different colored tints for enhanced visibility. Lens wearers also have the option of choosing to incorporate UV protection along with the tint for protection from the sun's harsh UV rays. These hard contact lenses can be made to correct common conditions, such as myopia, hyperopia, astigmatism, and presbyopia, as well as irregular corneal conditions, including keratoconus and those resulting from unsuccessful LASIK procedures.
As a daily wear lens, Boston XO2 is not intended for overnight wear and must be removed before sleeping. Clinical studies demonstrate that the failure to follow these instructions increases the risk of serious adverse reactions, including painful infections. Your eye-care practitioner will determine the best wear schedule for you- if theirs differs from the manufacturers recommended replacement schedule, follow the advice of your doctor as they know the health and performance of your eyes better than anyone.
For an ideal combination of comfort, performance, and convenience, choose Boston XO2 for clarity you can count on. For the best value on this brand of gas permeable contact lenses, choose Lens.com. With hassle-free returns, 100% money-back satisfaction, and quick shipping, you can't go wrong with Lens.com.
Product Availability
This item normally ships within 1 - 2 business days.
Price Comparison
| Our Lowest Price | Retail Price | Your Savings |
| --- | --- | --- |
| $29.99 | $105.00 | $75.01 |
Material Content
100% Polymer (hexafocon B)