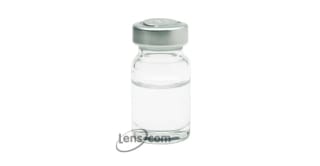 Boston II
$34.95

$105.00 You Save $70.05

$29.99 Buy 2+ per eye $105.00 You Save $75.01
Choose Quantity & Enter Prescription for Right and Left Eye
Prescription Information:
OD

right eye

OS

left eye

Brand name

eg. Acuvue

BC / Base Curve

a number between 8.0 and 10.0

DIA / Diameter

a number between 13.0 and 15.0

Power / Sphere / Rx

a number between -20 and +20
In Addition for astigmatic patients:
Cylinder

a number between -4.00 and +4.00

Axis

a number between 0 and 180

Cylinder and Axis are usually separated by a x
For Multifocal, Bifocal lenses or Presbyopia:
"Addition" or "add" is usually preceded by "+" or is listed as "low", "mid" or "high" depending on the lens manufacturer.
MONEY BACK GUARANTEE Complete Details

HASSLE FREE RETURNS Complete Details
7 people found the following review helpful:
Quality lens
Good lens, Great fit, immediately comfortable
Would purchase from lens.com again
7 people found the following review helpful:
Customer service, Accurate, fast delivery...
The customer service was above and beyond. I was terrified ordering contacts online and had bad experiences with the optometrist in the office. But, I took the chance and called Lens.com, and was assisted with the poorly written script given by the optometrists, and every question I asked was answered. My lens arrived on time and were perfect in every way. Finally, the best part is the value for the price was outstanding! I will be back...
7 people found the following review helpful:
Error of dot on lens
It would have been helpful to have the identifying dot on the right lens. It's hard to get used to it that it is now on the left lens. I suppose that was an error.
7 people found the following review helpful:
Had spots on them
Had some spots on them I can't get off
Not as comfortable as my previous ones
Great Price, Service and Price
I have been getting extra rigid gas permeable contact lenses from Lens.com and the whole procedure works well.
Perfect vision and great comfort with the Boston II
The Boston II reigns supreme to any other contact lens. This is lens is made to be very high quality. I get perfect vision and great comfort with the Boston II. I am never going to switch from this contact lens. The price is very affordable as well so I don't understand why everyone isn't wearing this contact lens!
Boston II is a good investment for my money
I love the Boston II! Its so easy to maintain this lens and it seems like it last forever. It never scratches or gets cloudy. I was also pleasantly surprised about how comfortable they were. A few people told me that they will make my eyes sensitive but that wasn's the case. This RGP is a good investment for my money!
Product Information
Boston II contact lenses are durable, gas permeable lenses manufactured by Bausch & Lomb. Because of their incredible durability and long lifespan, the lenses are a cost-effective choice for correcting a wide range of visual conditions, including astigmatism, presbyopia, hyperopia, myopia and other more severe problems. To provide optimum visual acuity and clarity for patients with these conditions, Boston II contact lenses can be manufactured in the following designs: aspheric, bifocal, toric, bi-toric, front toric and back toric.
Boston II gas permeable lenses are an excellent choice for patients who suffer from sensitive eyes and frequent discomfort. The lenses combat discomfort with high levels of oxygen transmission, which allows eyes to breathe throughout wear. An Itofocon A lens material features a patented, smooth, non-stick surface that resists dirt and debris for a more comfortable fit from day to night.
Boston II contact lenses are highly wettable-- so you can leave eye drops and other wetting agents at home. The lenses are specially designed to provide a natural, customized fit for your eyes to guarantee a clear and consistent outlook each day you wear them.
Product Availability
This item normally ships within 1 - 2 business days.
Price Comparison
| Our Lowest Price | Retail Price | Your Savings |
| --- | --- | --- |
| $29.99 | $105.00 | $75.01 |
Material Content
100% Polymer (itafocon A)