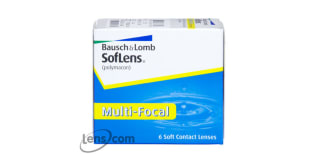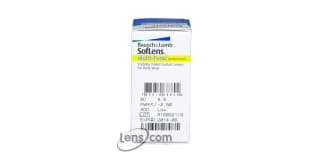 SofLens MultiFocal
3 Month Supply

$53.99

$69.00 You Save $15.01

Buy 4 boxes for

$48.99 per

box

after rebate

See Details See Details
Choose Quantity & Enter Prescription for Right and Left Eye
Prescription Information:
OD

right eye

OS

left eye

Brand name

eg. Acuvue

BC / Base Curve

a number between 8.0 and 10.0

DIA / Diameter

a number between 13.0 and 15.0

Power / Sphere / Rx

a number between -20 and +20
In Addition for astigmatic patients:
Cylinder

a number between -4.00 and +4.00

Axis

a number between 0 and 180

Cylinder and Axis are usually separated by a x
For Multifocal, Bifocal lenses or Presbyopia:
"Addition" or "add" is usually preceded by "+" or is listed as "low", "mid" or "high" depending on the lens manufacturer.
MONEY BACK GUARANTEE Complete Details

HASSLE FREE RETURNS Complete Details
SofLens MultiFocal

Reviews
4 people found the following review helpful:
Good option for multi focus needs
Very happy with these. Been wearing for years.
Great lenes
Very comfortable and easy to install. Thanks Lens.com for letting me know it was my last day I had before I had to see an eye doc during this pandemic.
Easy and reliable
Thankful for an easy reorder process.
comfortable and durable
Very comfortable for long wear. Last the full duration expected. I can SEE again!
Price
Always quick turnaround and great price
Problems quickly resolved
I still don't know if my problem was the contacts or my eyes but lens.com took them back and sent me new ones?no problem!
Fantastic contacts and customer service
It so simple and the products are always spot on thanks lens.com.
Only ones I can wear
I have been wearing this particular contact for years. I had tried many different ones before finding these. Recently my eye doctor told me these were not easy to get anymore so we tried several others but they didnt work for me. I am sticking with my Baush & Lomb Soft Multi-focal lens! Please don't stop making these!
You can count on lens working with your doctor!
Great service..
Most comfortable with best vision
I tried several brands before finding this one. The same prescription on each but could not see well out of any of the others. I work very long days and they stay clear from start to bedtime. Will not wear any others again.
Product Information
One upside to getting older is the increased wisdom, but not all age-related changes are welcome ones. Presbyopia, or the gradual hardening of the lenses of the eyes and surrounding tissue that causes blurred vision, is a condition that happens to almost everyone between the ages of 40 and 65. The less flexible the lens becomes, the less able it is to bend to focus on things that are close. The news is not all bad though, as corrective lenses can be worn to correct the fuzzy vision caused by presbyopia. For those who donít want to wear eyeglasses, there are multifocal lenses that are designed to correct eyesight issues caused by presbyopia. SofLens Multifocal by Bausch and Lomb is made for this exact purpose and does the job exceptionally well. These lenses allow wearers to see clearly at any distance, near, far and everything in between.
When you choose to go with a multifocal contact lens, why not go with the one of the best? SofLens Multifocal contacts have the #1 rated multifocal design and there are plenty of reasons why wearers are raving about them. To correct multiple vision needs in one lens, multifocal lenses have different prescription areas on each lens. SofLens Multifocal incorporates Bausch and Lombís exclusive Natra-Sight Optics technology which allows for smooth transitions from one prescription zone to another. Additionally, these contacts are made from a highly breathable polymer, allowing the proper amount of oxygen to pass through the lenses and into the cornea. In addition, the hydrogel polymer used in SofLens contacts has proven quite resistant to build-up. Due to this feature, your eyes will remain healthy and clear. The lenses also feature a comfortable-edge design and visibility tint for added comfort and easy handling.
SofLens Multifocal contact lenses are 1-2 week disposable contact lenses. This means that these contacts can be worn each day for up to two weeks, as long as theyíre removed and sanitized in disinfecting solution each night. After up to 14 days of wear they should be replaced with a fresh, new pair. For many contact lens wearers, a two-week replacement schedule keeps eyes healthy and clear, but be sure to consult with your eye doctor to find out which replacement schedule works best for you.
If youíve recently found yourself squinting at objects that are close up or if youíre tired of pulling out reading glasses multiple times a day, then it may be time to look into multifocal contact lenses. At Lens.com we carry all the best brands and we offer the best value around. With hassle-free returns, 100% money-back customer satisfaction, and quick shipping, you canít go wrong with purchasing your contact lenses from Lens.com.
Product Availability
This item normally ships within 1 - 2 business days.
Price Comparison
| Our Lowest Price | Retail Price | Your Savings |
| --- | --- | --- |
| $53.99 | $69.00 | $15.01 |
Material Content
62% Polymer (polymacon)