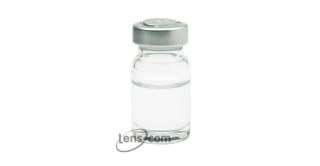 Boston ES
$34.95

$105.00 You Save $70.05

$29.99 Buy 2+ per eye $105.00 You Save $75.01
Choose Quantity & Enter Prescription for Right and Left Eye
Prescription Information:
OD

right eye

OS

left eye

Brand name

eg. Acuvue

BC / Base Curve

a number between 8.0 and 10.0

DIA / Diameter

a number between 13.0 and 15.0

Power / Sphere / Rx

a number between -20 and +20
In Addition for astigmatic patients:
Cylinder

a number between -4.00 and +4.00

Axis

a number between 0 and 180

Cylinder and Axis are usually separated by a x
For Multifocal, Bifocal lenses or Presbyopia:
"Addition" or "add" is usually preceded by "+" or is listed as "low", "mid" or "high" depending on the lens manufacturer.
MONEY BACK GUARANTEE Complete Details

HASSLE FREE RETURNS Complete Details
1 person found the following review helpful:
Didn't work, refund requested.
2 sets were not usable. I could not see with them.
4 people found the following review helpful:
Fits well!
I picked the wrong color. My gas permeable contact lens is totally transparent, and doesn't have a dot, so I have to be sooo careful not to lose it!
4 people found the following review helpful:
Excellent service overall
Prompt and efficient response, but one lens cracked after only two weeks. I had another. I've never had that happen before and believe the lens was defective.
4 people found the following review helpful:
contacts are great!
great price, very clear vision, comfortable lenses
100 people found the following review helpful:
Unparalleled Visual Acuity & Comfort
My doctor switched me over to Boston ES lenses after my dry eyes were making wearing the Boston EO's nearly impossible. The ES is a much lower Dk lens which helps my dry eyes out immensely. I've worn Boston EO's & XO's, and now Boston ES's over my years of wearing gas perms. Never have I had the performance and comfort out of the previous materials that I get out of the Boston ES material.

The instant I put the ES lenses on my eyes, I couldn't believe how incredibly comfortable they were. I was actually laughing. Within 30 seconds I could not even feel them on my eyes, and this was never the case with the EO's or XO's. Two minutes after putting them in, I was easily seeing 20/15 in my doctor's office. I am still astonished at how comfortable they are. I'd recommend these to any new RGP wearer.

Bausch & Lomb's Boston lenses are the pinnacle of technology, performance, and comfort in gas perm contacts. If you clean, disinfect, and maintain them properly, you'll have a lens that you can wear for years.

Lens.com once again provides an excellent alternative to my doctor providing the gas perms. While I want to support my doctor, I can't justify spending $300 more for two pair of lenses and waiting 2 weeks longer to get them. This is my 3rd order from Lens.com and I won't go anywhere else to get my gas perms.
18 people found the following review helpful:
Awesome GP Contacts
I have been wearing Boston ES Lenses for several years after having 3 cornea transplants in my left eye. I am legally blind without my contact so I depend on the lenses a lot. Lasts a long time and is very very comfortable. Highly recommended
With Boston ES my eyes feel fresh all day
I really like the Boston ES lens because it is so comfortable. I almost couldn't believe it when I first put it into my eye. I love how this RGP contact lens keeps my eyes feeling fresh all day long! There is no other contact lens like this in comfort and the sight it gives me is near perfect.
"Boston ES last a really long time, gotta love em."
I have been using this brand since 1996 and have no intention of switching. I was a little leery of switching to RGPs because I didn't know if they would work for me but my eye doc insisted that they were much better choice for my prescription. Boston ES is the perfect contact lens, its comfortable and its easy to maintain. My vision is so great with these lenses and I never feel that I have them on. They also last a really long time when cleaned regularly which saves me a lot of money in the long run.
Product Information
As any regular contact lens wearer knows, finding the perfect lens can take some trial and error, especially if you're trying to correct more than one vision issue. Sometimes you end up just going with lenses that feel 'good enough' even though they don't quite check all of your vision care boxes. Fortunately, there's a contact lens available that can meet a number of vision needs all in one lens. To many, hard contact lenses seem like a product of days gone by. They're written off as being uncomfortable, unhealthy for the eye, or just not up-to-date enough to offer the most precise vision. In truth, gas permeable contact lenses are nothing like they used to be and, in many cases, do a better job of addressing many of these concerns than their soft lens counterparts.
Boston ES contact lenses by Polymer Technology are one such kind of lens. One of the things that sets gas permeable lenses apart from soft contact lenses is that these contact lenses are made specifically to suit each wearer's needs. Unlike soft lenses that take more of a 'one size fits most' approach, hard contact lenses are made to order. As such, each Boston contact lens offers incredible fit and clarity. When lenses fit properly they are less likely to shift and cause vision disturbances. In addition, because Boston contact lenses are created for each patient, multiple vision needs can be addressed in one lens.
When we think of hard substances we usually think of them as being impenetrable, so it's not surprising that many people think of hard contact lenses as having poor breathability. The truth is, this assumption could not be further from the truth. Hard contact lenses, such as Boston ES contact lenses, are highly breathable, so much so that they beat many kinds of soft lenses in this area. Getting more oxygen through to the eye results in healthier eyes and a brighter, clearer look.
Boston ES contact lenses are multi-taskers that eliminate a lot of the ups and downs of wearing contacts. If you're looking for a lens with unparalleled fit, precise vision, and tremendous comfort, then Boston contact lenses are a great choice. With an annual replacement schedule, wearing gas permeable lenses can really cut down on costs, but when you buy them from Lens.com you can save even more money. With hassle-free returns, 100% money-back satisfaction, and quick shipping, you can't go wrong with Lens.com.
Product Availability
This item normally ships within 1 - 2 business days.
Price Comparison
| Our Lowest Price | Retail Price | Your Savings |
| --- | --- | --- |
| $29.99 | $105.00 | $75.01 |
Material Content
100% Polymer (enflufocon A)