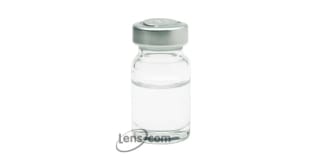 Boston XO
$34.95

$105.00 You Save $70.05

$29.99 Buy 2+ per eye $105.00 You Save $75.01
Choose Quantity & Enter Prescription for Right and Left Eye
Prescription Information:
OD

right eye

OS

left eye

Brand name

eg. Acuvue

BC / Base Curve

a number between 8.0 and 10.0

DIA / Diameter

a number between 13.0 and 15.0

Power / Sphere / Rx

a number between -20 and +20
In Addition for astigmatic patients:
Cylinder

a number between -4.00 and +4.00

Axis

a number between 0 and 180

Cylinder and Axis are usually separated by a x
For Multifocal, Bifocal lenses or Presbyopia:
"Addition" or "add" is usually preceded by "+" or is listed as "low", "mid" or "high" depending on the lens manufacturer.
MONEY BACK GUARANTEE Complete Details

HASSLE FREE RETURNS Complete Details
4 people found the following review helpful:
good fit. Fastdelivery
I have used this product for years. It certainly works for me.
4 people found the following review helpful:
Fast Service; Excellent Quality!
The website was easy to use, I got my lens quickly and it was of excellent quality.

4 people found the following review helpful:
Color was different
I have received contacts from Lens before and I would rate them a 5 star. However, this order was different. I ordered Handling Blue color and they seem to be Ice Blue. Customer Service said the colors must have changed. She didn't seem to be very helpful and I have not heard anything back from them.
4 people found the following review helpful:
Loved my new contacts!
Loved the color & the fit. The price was fantastic!
4 people found the following review helpful:
Easy and quick delivery
Easy to order, speedy delivery. Thank you.
40 people found the following review helpful:
Professional customer service.
This is the second time I ordered Boston XO from Lens.com. Like the first time, the customer service personnel was helpful, professional and timely. Their price for the lenses were quite lower than my Optometrist. I recommend Lens.com.
Boston XO lens give amazingly clear vision
My entire family wears the Boston XO contact lenses so I figure there must be something to them. It was the first lens I bought when I started wearing contact lenses and I found out immediately what my family was talking about. The contacts made my eyes a little sensitive for a few days but after that wore off they were very comfortable. The vision they gave me was just as good as my glasses too but they are much more convenient.
Boston XO is the best for demanding prescriptions
The Boston XO is the best contact for demanding prescriptions. I have had trouble finding a contact that could perfect my vision but Boston XO did it and I haven't seen this well in years! The contact is extremely comfortable as well. I expected it to be somewhat uncomfortable with such great sight but that wasn't the case, this is a great contact lens!
Product Information
Some contact lens wearers have a favorite brand and stick with it for years and years. Others seem to jump from one lens to another each time they re-order. Of course, the fact that there are new soft lenses regularly hitting the market makes the urge to try something different very tempting, but it leaves out another viable choice. Despite all the comparison shopping that goes on, one type of lens that doesn't get a lot of attention is gas permeable contact lenses. What many don't know is that hard contact lenses aren't what you may remember from years ago. Current hard contacts, like Boston XO contact lenses, have a lot of things in their favor.
Boston XO contact lenses are manufactured with technology by trusted eye care brand Bausch and Lomb. They're constructed from a high quality polymer known as hexafocon A and unlike soft contact lenses, which have some water content, these and other hard contact lenses are made from 100 percent polymer. The lack of water is a plus in that it leaves lenses less open to bacteria growth and accumulation of deposits which can irritate and even harm eyes. Contact lens wearers who suffer from allergies or excessive protein build-up may find that wearing a lens with no water content greatly improves comfort levels. Many mistakenly assume that gas permeable lenses are uncomfortable. The fact is that while this type of lens is not made with water, Boston contact lenses are great at absorbing saline. Having saline on the lens helps keep eyes moist, comfortable, and healthy throughout the day.
Another benefit of gas permeable lenses is that they're highly breathable. Boston XO are exceptionally proficient at allowing oxygen to pass through to the eye. Oxygen is very important to cornea health and the only way that it gets this oxygen is from the air coming into the front of the eye. This is why having contact lenses with good breathability is so important. Hexafocon A, used to make Boston contact lenses, has a Dk rating of 100, which means the lenses transmit an astonishingly high level of oxygen. Hard contact lenses are made to order, so these lenses have great clarity and fit. Each Boston XO contact lens can be created to correct eye issues including nearsightedness, farsightedness, and astigmatism. If the ability to play with eye color is something you seek, then Boston XO has you covered as these contacts can be ordered in blue, ice blue, violet, green, or untinted.
Product Availability
This item normally ships within 1 - 2 business days.
Price Comparison
| Our Lowest Price | Retail Price | Your Savings |
| --- | --- | --- |
| $29.99 | $105.00 | $75.01 |
Material Content
100% Polymer (hexafocon A)