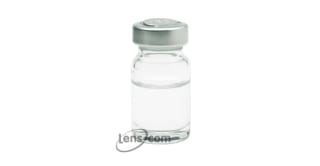 Boston Equalens
$34.95

$105.00 You Save $70.05

$29.99 Buy 2+ per eye $105.00 You Save $75.01
Choose Quantity & Enter Prescription for Right and Left Eye
Prescription Information:
OD

right eye

OS

left eye

Brand name

eg. Acuvue

BC / Base Curve

a number between 8.0 and 10.0

DIA / Diameter

a number between 13.0 and 15.0

Power / Sphere / Rx

a number between -20 and +20
In Addition for astigmatic patients:
Cylinder

a number between -4.00 and +4.00

Axis

a number between 0 and 180

Cylinder and Axis are usually separated by a x
For Multifocal, Bifocal lenses or Presbyopia:
"Addition" or "add" is usually preceded by "+" or is listed as "low", "mid" or "high" depending on the lens manufacturer.
MONEY BACK GUARANTEE Complete Details

HASSLE FREE RETURNS Complete Details
The lens are good quality
The easy ordering, fast delivery. The lens arrived several days prior to the estimated delivery date.
Quality contacts
I would refer this site to anyone it's very easy, fast, affordable, and most of all a strong quality product.
Boston Equalens
Comfortable Contact Lenses. Delivered promptly.
Great deal
Great deal, quality product. Shipping took a bit over a week. The price is worth the wait.
35 people found the following review helpful:
Best lens ever
I have been wearing hard lenses full time for 45 years and the vision was great, but until I found Boston Equalens they were never comfortable. I love Boston Equalens - perfect. Now I have great vision and comfort. For some reason the last two eye clinics have ordered a different type of lens even when I asked for Boston Equalens - but they didn't tell me - I found out the first time when the new lens dried to my eyes when I was driving. I turned to lens.com. This lens has been comfortable from the first time I tried them. Great lens.
Boston Equalens are the only lenses for me!
I've been wearing hard lenses full time for more than 50 years, after obtaining my first lenses in Okinawa, when I was 19. I've been wearing Boston Equalens lenses for at least 20 years, and find them to be the best I have ever had, regarding long term comfort and superior vision. With my normal vision of -8.00, I have great difficulty wearing equivalent glasses and do so only in emergencies.
Fantastic Lenses
I've been wearing Boston Equalens contacts for 18 years. I love that you can clean them with soap and water; there's no need to buy all of those expensive contact cleaning/soaking/storage products!

Also, these pass enough oxygen through to my eyes that I wear them 24/7, only taking them out occasionally to clean them. (Your mileage may vary though, not everyone can wear them all the time.) For me, they're the next best thing to surgical correction, and at a fraction of the price.

Superior sight-Boston Equalens!
There is no other lens that gives me more superior sight that the Boston Equalens! I have a very hard prescription to fill so I need to get my contacts custom ordered. The Boston Equalens has been the only contact lens that has been able to give me 20/20 vision. Plus, they are much more comfortable than any of the others I have tried before.
Boston Equalens are a great alternative to surgery
I have been using these contacts for a couple years now. I am very satisfied with the vision that they give me. I have not found another lens that can beat it with the quality of vision and durability. I almost never have to buy new contacts so that is a plus. For me this a much better alternative to surgery or wearing glasses all of the time.
Product Information
For anyone with dry or sensitive eyes, or who has had problems with soft contact lenses in the past, rigid gas permeable lenses are an important option to consider. This type of contact lens, also known as hard contact lenses, is known to be durable, healthy, and convenient. Boston Equalens is a brand of gas permeable contact lenses featuring technology by Bausch & Lomb. These hard contact lenses feature a Dk rating of 47, meaning they have the ability to transmit high levels of oxygen to the eyes to promote better ocular health and development. This feature gives eyes the feeling of "breathing" throughout wear, which significantly enhances the lens wearer's comfort. Additionally, the transmission of oxygen contributes to a whiter and brighter look of the wearer's eyes.
Boston Equalens are available in spherical, aspheric, bifocal, toric, bi-toric, front toric, and back toric designs. This means that these hard contact lenses can be designed to treat a wide range of vision problems, including myopia, hyperopia, and astigmatism. Made entirely from a durable, yet flexible material known as itaflourofocon A, Boston Equalens contact lenses resist wear and tear from daily handling and adapt to the unique shape of your eyes for optimal stability and comfort.
For easier handling, you may choose to add a colorful tint to your lenses. Boston Equalens contacts are available in shades of Blue or Electric Blue. There are also clear lenses available. A one-year lifespan brings optimal convenience to the lens wearer, with no need to purchase new lenses until after 365 days of wear. While these lenses are capable of being worn for periods longer than a single day before needing to be removed and cleaned, it is always important to consult an eye care professional about what cleaning schedule is right for you.
Lens.com offers Boston Equalens contact lenses at a better value than you'll find anywhere online or in stores—guaranteed. With hassle-free returns, 100% money-back satisfaction, and quick shipping, you can't go wrong with Lens.com.
Product Availability
This item normally ships within 1 - 2 business days.
Price Comparison
| Our Lowest Price | Retail Price | Your Savings |
| --- | --- | --- |
| $29.99 | $105.00 | $75.01 |
Material Content
100% Polymer (itaflourofocon A)