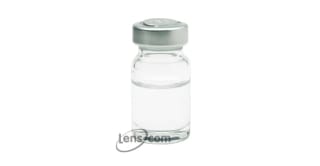 Paragon HDS
$34.95

$105.00 You Save $70.05

$29.99 Buy 2+ per eye $105.00 You Save $75.01
Choose Quantity & Enter Prescription for Right and Left Eye
Prescription Information:
OD

right eye

OS

left eye

Brand name

eg. Acuvue

BC / Base Curve

a number between 8.0 and 10.0

DIA / Diameter

a number between 13.0 and 15.0

Power / Sphere / Rx

a number between -20 and +20
In Addition for astigmatic patients:
Cylinder

a number between -4.00 and +4.00

Axis

a number between 0 and 180

Cylinder and Axis are usually separated by a x
For Multifocal, Bifocal lenses or Presbyopia:
"Addition" or "add" is usually preceded by "+" or is listed as "low", "mid" or "high" depending on the lens manufacturer.
MONEY BACK GUARANTEE Complete Details

HASSLE FREE RETURNS Complete Details
7 people found the following review helpful:
The contact lens fit
I like how well the Lens fit.
Way better than any other contacts
The Paragon HDS is a great contact lens. You can't beat perfect vision and comfort. The lenses are also very easy to put in and take out. I used to wear disposable lenses and it seems like I would at least waste one per box by dropping it or folding it or something else stupid. The Paragon HDS is superior in every way.
Thanks Paragon for the great contact lens!
I almost switched back to disposable contact lenses before trying the Paragon HDS because I thought gas perms were so uncomfortable. Than I tried Paragon HDS and this lens fits my eye great and doesn't give me the 'hang-over eye.' This contact saved me from having to go back to disposables! Thanks Paragon for the great contact lens!
Product Information
If you're a contact lens wearer who is interested in giving rigid gas permeable contact lenses a try, Paragon HDS hard contact lenses are an important consideration. Since Paragon HDS rigid gas permeable contact lenses by Paragon Vision Sciences combine high performance with high oxygen transmission, they're a great choice. Plus, they're as convenient and comfortable as hard contact lenses can be.
The comfort brought to you by Paragon HDS hard contact lenses is equally matched by outstanding vision correction. Paragon lenses are offered in a wide range of options including spherical, aspheric, bifocal, toric, bi-toric, anterior toric, and posterior toric, so lens wearers can count on a sharper image from every distance and in every lighting situation. Paragon HDS spherical and aspheric lenses are available for daily wear as well as extended wear, meaning you can wear these lenses for up to a week without removal or cleaning as recommended by an eye care professional. Paragon HDS bifocal and toric lenses are designed for daily wear only. Paragon contact lenses also offer a light handling tint which makes it easier to locate the lenses in solution. The handling tint comes in several different colors, including blue, crystal blue, green, and forest green. Lens wearers can also enjoy ultimate convenience with a one-year lifespan, which is cost-effective and easy to follow.
Paragon contact lenses are made from a material known as paflufocon B. These lenses provide comfort and stability with a silky smooth feel and a secure fit throughout the wearing period. The researchers at Paragon Vision Sciences developed this product by using a purifying system employed by the NASA Space Shuttle program, which eliminates impure silicones from the polymer materials used to make the lenses. Due to this process, Paragon HDS contact lenses can give you a highly efficient oxygen delivery system, which allows eyes to breathe, promotes improved ocular health, and contributes to a clearer, whiter appearance of your eyes.
Lens.com is proud to offer the best value in contact lenses. With hassle-free returns, 100% money-back satisfaction, and quick shipping, you can't go wrong with purchasing your contact lenses from Lens.com.
Product Availability
This item normally ships within 1 - 2 business days.
Price Comparison
| Our Lowest Price | Retail Price | Your Savings |
| --- | --- | --- |
| $29.99 | $105.00 | $75.01 |
Material Content
100% Polymer (paflufocon B)