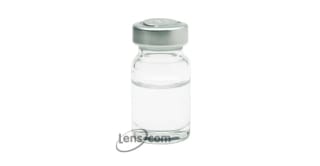 Optimum Comfort
$38.95

$105.00 You Save $66.05

$29.99 Buy 2+ per eye $105.00 You Save $75.01
Choose Quantity & Enter Prescription for Right and Left Eye
Prescription Information:
OD

right eye

OS

left eye

Brand name

eg. Acuvue

BC / Base Curve

a number between 8.0 and 10.0

DIA / Diameter

a number between 13.0 and 15.0

Power / Sphere / Rx

a number between -20 and +20
In Addition for astigmatic patients:
Cylinder

a number between -4.00 and +4.00

Axis

a number between 0 and 180

Cylinder and Axis are usually separated by a x
For Multifocal, Bifocal lenses or Presbyopia:
"Addition" or "add" is usually preceded by "+" or is listed as "low", "mid" or "high" depending on the lens manufacturer.
MONEY BACK GUARANTEE Complete Details

HASSLE FREE RETURNS Complete Details
3 people found the following review helpful:
Friendly Service
Very willing to make sure my request went through without a hitch.
7 people found the following review helpful:
Received quickly
Easier than going through your doctors office and received quickly.
7 people found the following review helpful:
Super comfrtable fit
These lenses are the most comfortable yet. I have worn Gas Permeable lenses forever and often get a rough fit but these are
very smooth and comfortable for longer wearing times. Thanks for a great produce.
7 people found the following review helpful:
First time order
I received my gas permeable lenses in only a few days. I initially had a smear on my brand new right lense which I couldn't remove with cleaning solution. I attempted to call Lens.com but the office was closed for Christmas Eve. I thought I would have to pursue a local optician for polishing of this lense but it turned out fine when I switched my wetting solution. I would order lenses again if necessary because the pricing is attractive and delivery is prompt but any special needs must be managed close to home.
In a class of its own!
This contacts lens definitely lives up to its name! The Optimum Comfort contact lenses always makes my eyes feel great. Its not only comfort I get from this contact lens but also great sight. There really is no other contact lens that can compare to the Optimum comfort
Optimum Comfort
I live in a very dry part of the U.S. That said I have a tough time finding a contact lens that can give me great sight and great comfort. Of course my biggest problem with wearing contact lenses were dry eyes. I tried several soft disposable lenses specifically designed to deal with this problem but some of them seemed to make it worse. After trying on the Optimum Comfort, I know I don't need to look any further. My eyes never get dry anymore and they are always comfortable. Along with that I have impeccable sight. This is a great contact for eyes!
Product Information
Gas Permeable lenses are custom lenses and are specially manufactured to the exact specifications of your prescription. In some cases additional charges may apply if your prescription calls for specialized parameters. These specialized parameters include (but are not limited to) such options as Front, Back, and Bi-Toric Designs.
Lens.com has been providing the exact same contacts as prescribed by your eye doctor since 1995. Take advantage of our discount prices and order your contact lenses today!
Instructions for Ordering Rigid Gas Permeable Lenses:
OPTION #1...
Step 1: Enter your prescription into the drop down above.
Step 2: Click Add to Cart and complete the Checkout Process.
Optional: Once you have completed your order you may fax a copy of your prescription to 1-800-401-1495 to ensure a quick processing time.
OPTION #2…
Step 1: Fax a copy of your order confirmation page and a copy of a valid prescription to 1-800-401-1495.
Step 2: Call Customer Service at 1-800-LENSCOM (1-800-536-7266).
If you have any problems during this process, you can contact our Customer Service Department and they will assist you in completing your contact lenses order.
Product Availability
This item normally ships within 1 - 2 business days.
Price Comparison
| Our Lowest Price | Retail Price | Your Savings |
| --- | --- | --- |
| $29.99 | $105.00 | $75.01 |
Material Content
100% Polymer (hybufocon A)