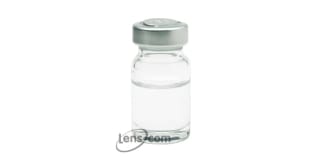 Paraperm EW
$34.95

$105.00 You Save $70.05

$29.99 Buy 2+ per eye $105.00 You Save $75.01
Choose Quantity & Enter Prescription for Right and Left Eye
Prescription Information:
OD

right eye

OS

left eye

Brand name

eg. Acuvue

BC / Base Curve

a number between 8.0 and 10.0

DIA / Diameter

a number between 13.0 and 15.0

Power / Sphere / Rx

a number between -20 and +20
In Addition for astigmatic patients:
Cylinder

a number between -4.00 and +4.00

Axis

a number between 0 and 180

Cylinder and Axis are usually separated by a x
For Multifocal, Bifocal lenses or Presbyopia:
"Addition" or "add" is usually preceded by "+" or is listed as "low", "mid" or "high" depending on the lens manufacturer.
MONEY BACK GUARANTEE Complete Details

HASSLE FREE RETURNS Complete Details
12 people found the following review helpful:
The color should be darker blue
I like my contacts but my vision is not the best and when I take my contacts out I can't see them very well at all because I am used to a darker blue that I can see. These contacts are hardly blue and I have lost one already because I can't see them. Other than that they are fine.
16 people found the following review helpful:
great service
Great price for a good product..
The Paraperm EW is the perfect contact lens!
The Paraperm EW has been my contact lens for the last 4 years and I tell everyone I know that wears contact lenses that they need to start wearing it! No other contact lens has given me better sight than this one. The lens is super comfortable too. It keeps my eyes feeling great all day long. Its the perfect contact lens!
I can wear this Paraperm EW lens all day
I love these contact lenses. The Paraperm EW gas permeable lens by Paragon Vision is extremely comfortable. I can wear this lens all day and not get dry or bloodshot eyes! This thing saves me so much money because it lasts forever. My sight is so crisp and clear, no fuzziness!
Product Information
Paraperm EW is an affordable brand of gas permeable contact lenses manufactured by Paragon Vision Sciences. Gas permeable lenses are distinguished from soft lenses in terms of durability and oxygen permeability. Paraperm EW contact lenses are naturally resistant to rips, tears and protein deposits, so you can enjoy exceptional comfort and consistent quality for long-term use. A high Dk rating transmits oxygen to the eyes, which ensures a comfortable feeling that keeps eyes whiter and healthier.
Made from a strong, durable polymer called perfilcon A, Paraperm EW contact lenses remain strong wear after wear, while guaranteeing a stable fit from insertion to removal. Unlike soft contact lenses, gas permeable lenses donít contain water to prevent the likelihood of deposits and bacterial growth. However, the naturally wettable surface of the lenses retains moisture for a comfortable, hydrating feeling that eliminates end-of-day dryness.
One of the most convenient features of gas permeable lenses is their long-term lifespan. Paraperm EW contact lenses last for up to one year of regular wear, with daily washing and storing required for maintained quality. Since each pair of lenses is made to fit your prescription, Paraperm EW lenses guarantee optimum visual clarity for a variety of visual correction needs.
Product Availability
This item normally ships within 3-5 business days.
Price Comparison
| Our Lowest Price | Retail Price | Your Savings |
| --- | --- | --- |
| $29.99 | $105.00 | $75.01 |
Material Content
100% Polymer (perfilcon A)