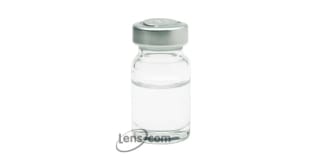 Optacryl 60
$34.95

$105.00 You Save $70.05

$29.99 Buy 2+ per eye $105.00 You Save $75.01
Choose Quantity & Enter Prescription for Right and Left Eye
Prescription Information:
OD

right eye

OS

left eye

Brand name

eg. Acuvue

BC / Base Curve

a number between 8.0 and 10.0

DIA / Diameter

a number between 13.0 and 15.0

Power / Sphere / Rx

a number between -20 and +20
In Addition for astigmatic patients:
Cylinder

a number between -4.00 and +4.00

Axis

a number between 0 and 180

Cylinder and Axis are usually separated by a x
For Multifocal, Bifocal lenses or Presbyopia:
"Addition" or "add" is usually preceded by "+" or is listed as "low", "mid" or "high" depending on the lens manufacturer.
MONEY BACK GUARANTEE Complete Details

HASSLE FREE RETURNS Complete Details
Wanna save money? Wear the Optacryl 60.
I tried out the Optacryl 60 about 4 years ago and I have been wearing it ever since. I switched because I was sick of always buying disposable contact lenses and spending so much money. Now I just buy one pair a year and that's it. Wearing this contact lens is a pretty easy way to save money. The lens is super comfortable and it gives me great vision, what else do I need?!?!
Optacryl 60 are awesome
These contact lenses are so comfortable. All the other RGP's I had over the year never seemed like the fit my eye a 100%., they often irritated my eye and seemed to fall out quite a bit. I don't have this problem with Optacryl 60 lenses. These lenses are a perfect fit and never bother my eyes. I can use these lenses for a very long time which is great.
Product Information
Optacryl 60 contact lenses are rigid gas permeable lenses manufactured by Paragon Vision Sciences. The lenses feature a lathe cut and spherical front and back surfaces to provide a superior fit and full correction of refractive errors. This design ensures stability and a clear view in all light settings. Optacryl 60 contact lenses feature a peripheral curve system on the outer surface that fosters effective tear exchange between the lens and the cornea, which contributes to improved comfort and moisturization.
A high Dk rating indicates that the lenses supply large amounts of oxygen to the eyes to improve ocular health and create a whiter and brighter appearance of the sclera. Optacryl 60 contact lenses come with an optional tint in blue, green, and gray, so you can enjoy user-friendly handling and easier application. The lenses last for up to one year of daily wear with regular cleaning and storing, which offers optimal convenience to any schedule.
A water-free construction eliminates the likelihood of bacterial growth and deposit build-up, which ensures better comfort and health. Despite the fact that Optacryl 60 contact lenses don't contain water, they feature a highly wettable surface that locks in moisture for a refreshing feeling from day to night.
Product Availability
This item normally ships within 1 - 2 business days.
Price Comparison
| Our Lowest Price | Retail Price | Your Savings |
| --- | --- | --- |
| $29.99 | $105.00 | $75.01 |
Material Content
100% Polymer (sil/acryl)