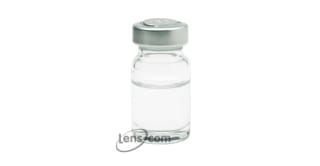 OP-2
$34.95

$105.00 You Save $70.05

$29.99 Buy 2+ per eye $105.00 You Save $75.01
Choose Quantity & Enter Prescription for Right and Left Eye
Prescription Information:
OD

right eye

OS

left eye

Brand name

eg. Acuvue

BC / Base Curve

a number between 8.0 and 10.0

DIA / Diameter

a number between 13.0 and 15.0

Power / Sphere / Rx

a number between -20 and +20
In Addition for astigmatic patients:
Cylinder

a number between -4.00 and +4.00

Axis

a number between 0 and 180

Cylinder and Axis are usually separated by a x
For Multifocal, Bifocal lenses or Presbyopia:
"Addition" or "add" is usually preceded by "+" or is listed as "low", "mid" or "high" depending on the lens manufacturer.
MONEY BACK GUARANTEE Complete Details

HASSLE FREE RETURNS Complete Details
OP-2 is the best RGP ever!
When it comes to gas permeable contact lenses the OP-2 cannot be beat. I have always been a fan of the RGP contact lens ever since I started wearing contact lenses oh so long ago and the OP-2 is the best one I have ever worn. It always make my vision perfect and It is very comfortable and fits my eyes great. I know that I can rely on the OP-2.
OP 2 gas perms
These are some hassle-free contacts. Its like I am never buying contacts because they last so long. The OP-2 gas permeable lens is also surprisingly comfortable, right when I put it in my eye I knew it was great. I try to get everyone I know to switch to these contacts, I don't know why anyone would want to wear any other contact lens!
Product Information
When people think of hard contact lenses they often think about the terribly rigid, non-breathable lenses of days gone by. What many donít realize is that the rigid gas permeable contact lenses of today have a lot of benefits. RGP contact lenses are incredibly convenient, cost effective, and promote eye health and visual clarity.
Manufactured by Optical Polymer Research, OP-2 lenses are created from a polymer called lotifocon B, and have zero water content. With no water in the lens itself, itís less likely that the lens will harbor bacteria and other build-up that can irritate or harm eyes. As a result, people who suffer from allergies or who are prone to protein deposits on lenses can especially benefit from wearing contacts without water.
Breathability is a big concern for contact lens wearers, and rightly so. Eyes need oxygen to stay healthy and clear. There is a lot of talk about the breathability of many kinds of soft contact lenses, but what is less known is how breathable RGP contact lenses actually are. In fact, rigid gas permeable contact lenses are more breathable than many soft contact lenses available on the market. OP-2 lenses, as with other RGP lenses, have a high Dk rating, which means that eyes receive high levels of oxygen through these lenses.
A major advantage of rigid gas permeable contact lenses is that they are custom made for each personís specific vision needs. There is no Ďone lens fits allí type of thinking with these contacts. OP-2 contact lenses can be made to correct a range of vision issues and with their custom design these lenses deliver an incredible fit. Also, the special material used to make OP-2 lenses molds gradually to the eyeís shape. Having a lens that is tailor made to fit your vision needs and the shape of your eye means clearer, more stable vision and greater comfort levels.
Of course, OP-2 contacts lenses must be removed, cleaned, and stored in disinfecting solution at the end of each day. Following this routine helps keep eyes healthy and bright. It also aids in maintaining the integrity of the lens. With proper care OP-2 contact lenses can be worn for up to a year before replacing. Having a lens that only requires replacement once a year helps keeps vision costs to a minimum.
So, whether you are a soft lens wearer who is ready to make a switch or you are new to the world of contact lenses, OP-2 lenses are a great choice. With hassle-free returns, 100% money-back satisfaction, and quick shipping, you canít go wrong with Lens.com.
Product Availability
This item normally ships within 1 - 2 business days.
Price Comparison
| Our Lowest Price | Retail Price | Your Savings |
| --- | --- | --- |
| $29.99 | $105.00 | $75.01 |
Material Content
100% Polymer (lotifocon B)