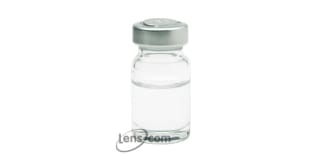 O-Perm 60
$34.95

$105.00 You Save $70.05

$30.99 Buy 2+ per eye $105.00 You Save $74.01
Choose Quantity & Enter Prescription for Right and Left Eye
Prescription Information:
OD

right eye

OS

left eye

Brand name

eg. Acuvue

BC / Base Curve

a number between 8.0 and 10.0

DIA / Diameter

a number between 13.0 and 15.0

Power / Sphere / Rx

a number between -20 and +20
In Addition for astigmatic patients:
Cylinder

a number between -4.00 and +4.00

Axis

a number between 0 and 180

Cylinder and Axis are usually separated by a x
For Multifocal, Bifocal lenses or Presbyopia:
"Addition" or "add" is usually preceded by "+" or is listed as "low", "mid" or "high" depending on the lens manufacturer.
MONEY BACK GUARANTEE Complete Details

HASSLE FREE RETURNS Complete Details
31 people found the following review helpful:
Great lens
I have been buying them from Lens.com for years. Very comfortable.
The Most Breathable RGP!
The O-Perm 60 gas permeable contact lenses is the most breathable RGP that I have ever wore. Other gas permeable contact lenses that I wore in the past never felt like they let anything through. They would always dry out my eyes and irritate them then. The O-Perm 60 contact lets my eye breathe so it stay hydrated and comfortable.
O-Perm 60
I love these O-Perm 60s because lens itself is very high quality. I have been wearing RGPs for about 10 years now and this one is by the best I have tried. have never had a problem with this lens and my eyes stay fresh all day long. These lenses are easy to clean and are extremely deposit resistant so they really only require minimum care.
Product Information
O-Perm 60 is a high-tech brand of gas permeable contact lenses manufactured by Optical Polymer Research. What separates gas permeable lenses from soft lenses is the unique quality of exceptionally high levels of oxygen transmission. This feature allows eyes to breathe throughout wear, while also promoting excellent ocular health. As an added bonus, your eyes maintain a whiter and brighter appearance from insertion to removal.
Composed entirely of a unique and innovative polymer material called oxyflufocon A, O-Perm 60 contact lenses maintain an incredibly durable construction that is naturally resistant to handling damage and deposit build-up. Although the durable nature of this material takes slightly longer to adjust to the shape of your eyes than soft lenses, consistent daily wear ensures a customized, stable fit. A water-free composition ensures optimum health by reducing the likelihood of bacterial growth and allergen collection.
One of the most appealing benefits of O-Perm 60 contact lenses is that they are built to last for up to one year of wear, which offers convenience to any lifestyle. Only daily washing and storing is required to properly maintain the lenses. However, the advanced design of these contacts makes them safe for occasional extended or overnight wear.
Product Availability
This item normally ships within 1 - 2 business days.
Price Comparison
| Our Lowest Price | Retail Price | Your Savings |
| --- | --- | --- |
| $30.99 | $105.00 | $74.01 |
Material Content
100% Polymer (oxyflufocon A)