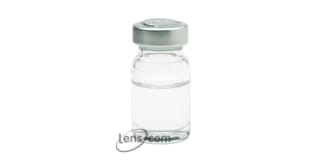 Fluorex 500
$34.95

$105.00 You Save $70.05

$29.99 Buy 2+ per eye $105.00 You Save $75.01
Choose Quantity & Enter Prescription for Right and Left Eye
Prescription Information:
OD

right eye

OS

left eye

Brand name

eg. Acuvue

BC / Base Curve

a number between 8.0 and 10.0

DIA / Diameter

a number between 13.0 and 15.0

Power / Sphere / Rx

a number between -20 and +20
In Addition for astigmatic patients:
Cylinder

a number between -4.00 and +4.00

Axis

a number between 0 and 180

Cylinder and Axis are usually separated by a x
For Multifocal, Bifocal lenses or Presbyopia:
"Addition" or "add" is usually preceded by "+" or is listed as "low", "mid" or "high" depending on the lens manufacturer.
MONEY BACK GUARANTEE Complete Details

HASSLE FREE RETURNS Complete Details
Product Information
Fluorex 500 is a specialized brand of rigid gas permeable contact lenses manufactured by GT Laboratories. Unlike soft contact lenses, gas permeable lenses deliver high amounts of oxygen to the eyes. This not only contributes to a more comfortable lens-wearing experience, but also ensures better ocular health and a whiter, brighter appearance of the sclera (white region of the eyes).
Fluorex 500 contact lenses are made entirely from a durable polymer material called flusilfocon A, which is naturally resistant to rips, tears and other damage that may occur from regular handling. Because of the rigidity of this material, the lenses may initially take longer to adjust to the shape of your eyes. However, with daily wear, you can enjoy a comfortable and customized fit for the duration of wearing Fluorex 500 contact lenses.
Also unlike soft contact lenses, Fluorex 500 lenses don't contain any water. This is to prevent the risk of deposit and allergen build-up, so you can eliminate irritation. Despite a lack of water in their construction, Fluorex 500 contact lenses have a highly wettable surface that refreshes the eyes by locking in moisture throughout wear. The lenses are built to last for up to one year, which adds convenience to your schedule with daily washing and storing necessary for up to 12 months of wear.
Product Availability
This item normally ships within 1 - 2 business days.
Price Comparison
| Our Lowest Price | Retail Price | Your Savings |
| --- | --- | --- |
| $29.99 | $105.00 | $75.01 |
Material Content
100% Polymer (flusilfocon A)